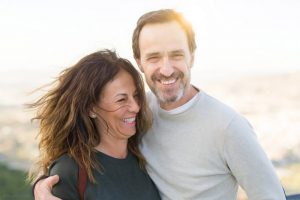 I have an optometrist friend who has a one-hour eyeglass clinic. It works well for his patients. Sometimes I have prospective patients who are seeking similar services at Colorado Hearing: quick in, quick out and back to their lives with "fast-correct" hearing.
At Colorado Hearing, we meet those busy people's expectations … once in a while. We keep hearing aids in stock that can be quickly customized to some patients' anatomies and hearing losses. We can do complete fittings, give 100% satisfaction guarantees and get patients back on the road in under an hour.
One-hour hearing is the exception, though. Multiple quality control measures have to fall into place for a patient to complete their "first fit" in under an hour. We're going to take the time we need to provide the very best hearing health services with the top-rated products, customized to your verifiably best hearing. We do all of this while valuing every minute of your time.
Can we get you on the road with better hearing in under an hour? Maybe. The goal is preventing your well-being in every area of life being compromised by hearing loss. Customizing to your perfect fit and sound will simply take as much time as it takes.
We're confident that you'll be happy with the investment. If you are interested having a hearing test and learning more about hearing aids in Montrose, Colorado, call 970-318-2010 today.